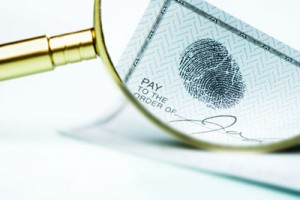 Forensic Accounting is a specialty area of accounting that involves using investigative methods to uncover fraud and other illegal practices in accounting, banking, and other related areas. A degree in forensic accounting provides students with a sound understanding of the legal aspects of accounting. Students learn the characteristics of fraud, prevention and detection of fraud, investigative methods, common accounting schemes, and recovery of assets. They also learn how forensic accounting is applied to civil and criminal cases. Common course topics include principles of forensic accounting, fraud examination, management accounting, criminal law, computer forensics, litigation support, specialized audits, criminology and ethics, and tax investigations.
Students who graduate with a degree in forensic accounting reap various benefits including the abilities necessary to succeed in various career opportunities in public, private, and non-profit organizations. Many programs provide students with opportunities to acquire real-world knowledge and skills that can be immediately applied to their careers. Additionally, a lot of people who earn a forensic accounting degree pursue professional certification, such as the Certified Public Accountant or Certified Forensic Financial Analyst credential.
How To Find The Top Forensic Accounting Programs
When searching for the best Forensic Accounting degrees it is necessary to take a look at a few essential aspects. Whether or not a school is accredited is most likely the most important feature. Accreditation shows that a college or university has met certain standards to offer high quality education programs. The school's ranking is another factor students may want to consider. Various authoritative publications such as the Princeton Review and U.S. News and World Report rank schools on numerous characteristics, such as retention rates, graduation rates, class size, faculty qualifications, and financial resources. Other valuable factors to consider include length of programs, program requirements, cost of tuition and other expenses, academic resources, and qualifications of the instructors.
Schools with top forensic accounting programs include the City University of New York John Jay College Criminal Justice, Georgia Southern University, and Golden Gate University-San Francisco. The City University of New York John Jay College of Criminal Justice offers an advanced certificate in forensic accounting that is joined with the Master of Public Administration program. The program prepares students for the accounting qualifications to take the CPA examination in New York. Georgia Southern University offers a Master of Accounting with a concentration in forensic accounting that provides students with instruction on the theories, methods, and principles of how accounting applies to the legal field. Golden Gate University-San Francisco offers a graduate certificate in forensic accounting that is intended to prepare accounting students for the certified financial forensic certification. In addition to the top campus programs, Southern New Hampshire University offers one of the best online Forensic Accounting programs.
Careers and Salaries For Individuals With Forensic Accounting Degrees
Graduates of forensic accounting degrees have a wide range of career options in many different types of organizations. Examples of possible Forensic Accounting careers include forensic accountants, fraud examiner, and forensic financial analyst. Forensic Accounting salaries will vary by education, experience, employer, location, and position. The average salary for forensic accountants is $77,000 per year, which is 12 percent higher than average salaries for all U.S. job postings. Fraud examiners commonly make around $70,000 per year. And the average yearly salary for forensic financial analysts is around $72,000. Forensic Accounting is a high-demand field and individuals who earn a degree in this area will likely earn lucrative salaries and pursue rewarding positions.
Additional Resource: Best Online Master of Accounting Degree Programs