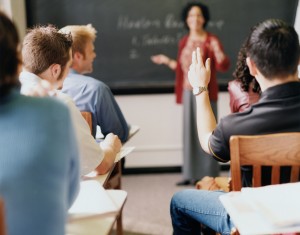 Master of Accounting Schools provide students with the education and training necessary for advanced accounting careers. A Master of Accounting Degree covers coursework in taxation, auditing, financial reporting and financial decision-making, and prepares student to sit for the Certified Public Accountant (CPA) exam. Graduates can work as auditors, CPAs or in management positions, and may be found in a variety of industries, including tax preparation, payroll services, finance and insurance or state and local governments.
Details of 5 Top Master of Accounting Schools
During the Master of Accounting Schools selection process, Master of Accounting degree candidates should consider factors such as faculty, curriculum strengths and unique program features, in addition to the school's reputation and industry connections. Following is a list of five top Master of Accounting Schools:
University of Texas-Austin
The accounting programs at the University of Texas–Austin are widely hailed as the some of the leading programs in the nation, earning accolades from the likes of the U.S. News and World Report and the Public Accounting Report. In 2012, U.S. News ranked the school's master of public accounting program number one in the country. The flagship school in the Texas public university system, UT-Austin offers accounting students the opportunity to study under internationally noted faculty, while completing a rigorous curriculum in one of four specialty tracks: Financial Reporting and Assurance, Tax Accounting, Managerial Accounting or Generalist Accounting. The program requires from 36 to 42 credits and can be completed within one year to one year and a half.
UT-Austin accepts applications from candidates with a baccalaureate degree in any discipline, whether liberal arts, science or business. As of the 2012 academic year, tuition for the school's master of public accounting program was $29,275.00 to $35,098.00 for in-state students, or $47,490.00 to $55,927.00 for out-of-state students. Financial aid in the form of scholarships, loans and grants is available to eligible students.
University of North Carolina –Chapel Hill
One of the top-rated public universities in the country, the University of North Carolina–Chapel Hill, offers a one-year master of accounting program that was ranked eighth in the country in 2011 by the Public Accounting Report. UNC—Chapel Hill reports a job placement rate of 97 percent for U.S. graduates of the program over the past 17 years. Unique curriculum features include the Global Immersion elective, which gives interested students the opportunity to earn academic credit and international business experience through a short-term study abroad.
UNC-Chapel Hill's master of accounting program has no prerequisite course requirements, and features two separate degree tracks, one for business majors and one for applicants with an undergraduate degree in a non-related field. In 2012, tuition was $26,308.00 per academic year for North Carolina residents and non-residents alike. Qualified students may apply for fellowships, scholarships and teaching assistant-ships. Federal loans are available as well.
Vanderbilt University
Vanderbilt University is a private institution and a top 20 university, as ranked by the U.S. News and World Report. Graduate students in Vanderbilt's master of accountancy program complete 37 credits through an intense, full-time one-year schedule. In addition to providing a solid core curriculum of accounting classes, the program also emphasizes the development of analytic skills, critical thinking and leadership qualities to prepare students for positions as business leaders. Graduate accounting students at Vanderbilt University can take advantage of unique educational opportunities including a paid internship, which takes place during the spring semester and provides valuable real-world experience.
Vanderbilt University welcomes applications from candidates of any educational background, but does advise that applicants should have completed or be currently enrolled in introductory accounting classes. As of the 2012 academic year, the program's tuition costs totaled $45,000.00. Prospective students may be eligible for both merit-based and need-based financial aid.
University of Connecticut
The University of Connecticut is a nationally ranked traditional university offering a master of science in accounting that can be completed online, making it a worthwhile consideration for full-time professionals or other degree candidates needing greater academic flexibility. The program's online format is designed to provide convenient asynchronous scheduling while also allowing for considerable interaction between students and faculty. The program encompasses 30 credits and can be completed in eight months of full-time study or 16 months of part-time study.
Prospective applicants should possess an undergraduate degree and should have previously completed a minimum of eight accounting classes. The minimum GPA and GMAT score required for admission consideration are 3.0 and 500, respectively. As of 2012, tuition for the program was $680.00 per credit. Eligible students may apply for federal financial aid.
Southern New Hampshire University
Graduate accounting students in Southern New Hampshire University's master's in accounting program can earn a degree from a traditional, accredited private university through on-campus or online coursework. This flexibility, combined with the program's two-course-per-term format, makes SNHU Online a good option for students already working professionally but looking to complete their degree at one of the nation's best Master of Accounting Schools. Led by faculty with professional experience, SNHU's graduate-level accounting classes focus on accounting principles, professional auditing methods, tax preparation, financial regulations and cost-analysis. The program entails 36 to 51 credits and can be completed within 18 months.
SNHU accepts applications on a rolling admissions basis. Applicants will need to submit undergraduate transcripts. In 2012, tuition was $320.00 per credit, with loans, grants and scholarships available to eligible students.
Ultimately, the best graduate accounting program is the one that best complements a student's background and future goals, both academically and professionally. Whether interested in a traditional on-campus setting or a more flexible online format, degree candidates will find a number of solid options as they search for Master of Accounting Schools.